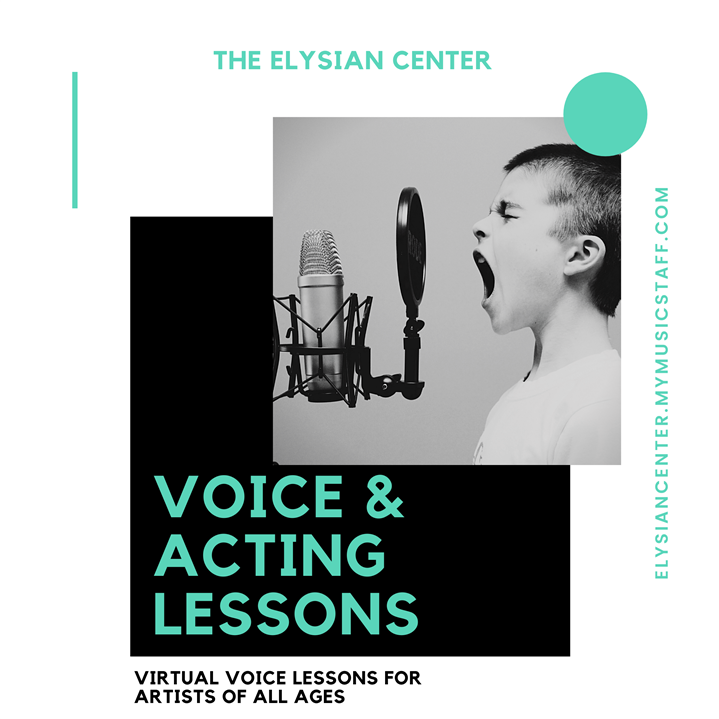 Welcome to
The Elysian Center

Virtual Voice & Performing Arts Studio
Thank you for dropping by and visiting our site. The Elysian Center is scheduled to open in 2021, however, we are offering convenient online voice and acting lessons. Monday thru Saturday with Owner and Founder of The Elysian Center, Ivette Viñas.
(Virtual guitar, piano, bass, drums, saxophone and flute will be available soon.)
Since 2008, Ivette has offered private voice & acting lessons to students of all ages and levels, from beginner to professional.


Ivette works on the following:
-Breath Control
-Sound Placement
-Eliminating Vocal Strain
-Incorporating the "Mix Voice"
-Song Performance
-Interpretation
-Repertoire Development
-Microphone Technique
-Speech/Correcting bad habits
-All genres of music
-Acting Technique
-Character analysis and development
-Monologue Work
-Audition preparation
-Directing solo performances
Cost
:
$175 / Monthly


Duration

of class

:
1 hour lesson/week
Enroll now by clicking on ENROLLMENT FORM